Ford announces support to European ICE car sales ban by 2035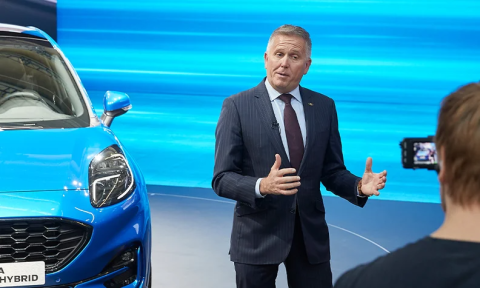 Ford of Europe GmbH, a subsidiary of American automobile giant Ford Motor Company, has announced its support to the call for putting a ban on internal combustion engine (ICE) cars in the region by 2035. By announcing its support to the call for ban on ICE cars, the American brand has joined the other 27 entities that have pledged to ensure that all cars and vans will be zero-emission vehicles from the aforementioned year.
The proposed ban on ICE vehicles is in line with the European authorities' previous target of making the region a net zero emissions area by the end of 2050. The companies that are supporting the call for ban on ICE vehicles want authorities to declare a clear timeline and enact legislation to ensure the transition from fossil fuel-guzzling vehicles to environment-friendly EVs.
Stuart Rowley, chairperson for Ford of Europe, said that they want all Ford vehicles to be fully battery powered by 2035 because they believe that freedom of movement should go hand-in-hand with caring for the planet.
Speaking on the topic, "That's why we are targeting all Ford vehicles to be zero-emission by 2035. To successfully achieve this, EU policymakers must also establish mandatory national targets for a seamless electric charging infrastructure that lives up to the growing demand for electric vehicles."
It may be noted here that carbon emissions are being blamed for global warming and climate change. That's why European authorities are determined to cut carbon emissions by switching transportation from fossil fuel-powered drivetrains to battery-powered drivetrains. Governments in the region are offering various incentives and tax rebates to encourage manufacturers as well as consumers to shift from the ICEs to electric powertrains.
Following a proposal from the EU Commission, the European Union decision-makers are currently holding discussions to decide on new clean car rules. The European Parliament is expected to announce its decision before the end of June, and the final law will likely be adopted sometime in autumn.
Ford is going all out on its EV offensive, with a new goal of 40 per cent of global sales being electric by the end of current decade. To accelerate its investments and boost planned total spending on electrification of its vehicles, the automobile giant has set aside more than $30 billion. In March, the company teased a Puma EV and two electric crossovers, while at least five fully-electric commercial vehicles are in the pipeline.