Food inflation worries force the PM to call a meeting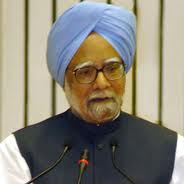 The rising food inflation in the country that is driving the entire nation crazy and the share market nuts has now started to worry the PM as well. The economist Prime Minister, Manmohan Singh will be calling a top level meeting on Tuesday to address the issue, of rising domestic inflation that has touched alarming levels of 18 percent.
Finance Minister Pranab Mukherjee, food and agriculture minister Sharad Pawar and planning commission deputy chairman Montek Singh Ahluwalia will be among the high profile members attending the meet.
Rise in prices of vegetables like onion, milk and meat have caused the inflation to hit the high levels of 18.32%. Prices of rice, wheat and pulses have however managed to remain stable not causing too much trouble to the common man.
Spiraling food prices and a host of corruption and scams have hit the UPA government in the beginning of the year and the NDA on the other hand is trying to make the most of it. They have been continuously engaging themselves in rallies against these issues.