FIFA gives Nigeria a month to get its house in order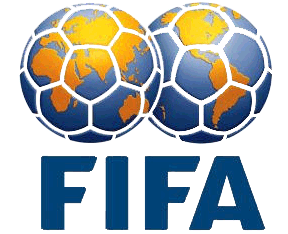 Zurich - Football's governing body FIFA late Thursday gave Nigeria a month to get the stadiums for the under-17 world championships in order or face the risk of losing the right to host the tournament.
The competition is to be played in the African country from October 24 to November 15, but FIFA has expressed concerns that the majority of stadiums to be used are not yet ready.
In a statement issued after an inspection visit of the facilities to be used for the competition FIFA noted a significant delay in the preparations.
FIFA vice president and chairman of the organizing committee for the tournament Jack Warner said that out of nine candidates, only two stadiums are close to being ready.
"Frankly, from an objective point of view, Nigeria is not ready to host the tournament. But I am a man who has always believed in Nigeria and there have been some signs of hope and commitment," Warner said.
"Based on those signs of hope I will propose to the FIFA Executive Committee when they meet on May 30-31 in Nassau that we give Nigeria a one month 'grace period' for six venues to build on the signs of hope and commitment we have seen on this trip and fulfil all the necessary requirements."
Warner proposed that the stadiums in Calabar, Enugu, Ijebu-Ode and Kano be given a month to get ready for the tournament and should they achieve that, they will be used for the tournament together with Abuja's National Stadium and Lagos' Teslim Balogun Stadium.
"When the 'grace period' expires, FIFA will return to visit the venues and if each and every one of them does not reach the 100 per cent readiness level that we expect, then FIFA will withdraw the tournament hosting rights from Nigeria and go to another country," Warner said.
The statement said that two venues, Bauchi and Kaduna, had been scrapped, while Warri could not be inspected due to security concerns both in the city and in the region.
"With the cooperation of international and Nigerian security agencies, FIFA will continue to closely monitor the situation in the nearby environs of Warri and decide if it can still be considered a candidate venue.
"Should the Executive Committee approve the 'grace period' proposal and the situation makes it possible for FIFA to once again visit Warri when it returns in July, it will do so to evaluate the facilities and possibly utilise Warri as a seventh venue - assuming that all the other six have made the grade following the 'grace period', FIFA said.(dpa)