Ex coach Smith believes Murray among 'favourites' for Oz open
Submitted by Narinder Hans on Sat, 01/17/2015 - 15:37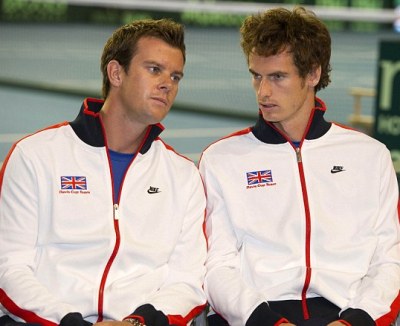 London, Jan 17 - Head of British tennis Leon Smith believes that Britain number one Andy Murray is one of the favourites to win the Australian Open as he is in good condition .
The former coach of Murray said that he was in great shape and was hitting the ball extremely well, adding that he had got as good a chance as anyone to win the tournament, the BBC reported.
According to Smith, Murray is in good shape and has played a lot of matches in the last three or four months of 2014. He further said that there's no doubt that helped condition his body, get match fit and, importantly, build confidence and get his ranking back to number six, the report added.
Murray, who is eyeing his third major, started 2015 campaign on a winning note with wins at the Hopman Cup and over Spaniard world number three Rafael Nadal in an exhibition match. (ANI)
Technology Sector