England start life afresh without 'trouble child' Pietersen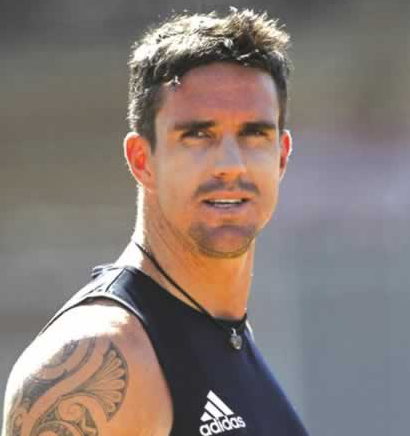 London, Feb 5 : England start life anew without their 'trouble child' Kevin Pietersen who won't be part of the touring side for the forthcoming tour of the Caribbean later this month or the World Twenty20 to be held in Bangladesh in March.
The England and Wales Cricket Board (ECB), in their bid to bring back some discipline in the dressing room in the aftermath of the 0-5 Ashes loss, have decided to leave out the 34-year-old Pietersen, who is the leading run scorer in Tests for England.
Pietersen met with ECB managing director Paul Downton and he was informed Tuesday night about the unanimous decision of the England management, including the selectors.
Though Pietersen was the top scorer for England in the Ashes with mere 294 runs, ECB felt that leaving out the maverick cricketer was the best way they could start the rebuilding process.
"Clearly this was a tough decision because Kevin has been such an outstanding player for England as the fact that he is the country's leading run scorer in international cricket demonstrates," said Downton in a statement.
"However, everyone was aware that there was a need to begin the long-term planning after the Australia tour. Therefore, we have decided the time is right to look to the future and start to rebuild not only the team but also team ethic and philosophy.
"England cricket owes a debt of gratitude to Kevin who has proved to be one of the most talented and exciting players to ever represent the country and his 13,797 runs are a testimony to his immense skill.
"This decision brings some clarity now for the future of the England teams and we all wish Kevin the very best in the rest of his career."
Pietersen played 104 Test Matches, 136 One Day internationals and 37 Twenty20 Internationals for England in a career which has spanned a little more than nine years -- from November 2004 to the final Ashes Test match in Sydney in early January.
Pietersen said he was also sad with the ECB's decision.
"Playing cricket for my country has been an honour. Every time I pulled on the England shirt was a moment of huge pride for me and that is something that will live with me forever.
"Although I am obviously very sad the incredible journey has come to an end, I'm also hugely proud of what we, as a team, have achieved over the past nine years. I feel extremely fortunate to have played at a time of great success for England cricket alongside some of the best cricketers the country has ever produced.
"I want to thank everyone for their fantastic support and I wish the team the very best of success going forward. I believe I have a great deal still to give as a cricketer. I will continue to play but deeply regret that it won't be for England," he said.(IANS)