Emirates says ending FIFA's sponsorship over not meeting 'expectations'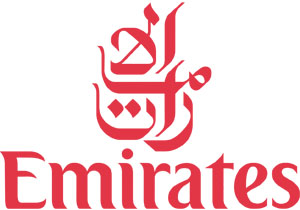 Wellington, Nov 04 - The world football governing body suffered a major blow as Airline Emirates announced on Monday that it was ending its sponsorship of FIFA in light of the body's ongoing investigation to check if there was corruption in the bidding process for the next two World Cups.
The Dubai-based airline said in a statement that Emirates could confirm that a decision has been made not to renew the sponsorship agreement with FIFA past 2014. They added that this decision was made following an evaluation of FIFA's contract proposal, which did not meet Emirates' expectations.
FIFA made no immediate comment regarding the same.
Emirates, which has extensive sponsorship deals in sports, did not say how much the contract was worth or where it would re-deploy the spending, Stuff.co.nz reported.
Emirates has been one of six main FIFA sponsors who collectively paid around 180 million dollars last year.
Sponsors have reportedly put pressure on FIFA to respond robustly to allegations of bribery to secure the 2022 World Cup for Qatar, an issue that overshadowed the buildup to this year's tournament in Brazil.
FIFA is carrying out an investigation into the bidding process, which resulted in the 2018 tournament being awarded to Russia and the 2022 competition to Qatar, but both countries deny wrongdoing.
Reports in Germany claimed that FIFA's poor image was one of the main reasons behind Emirates' decision to end the partnership and also that Japanese consumer electronics group Sony would also not renew its contract when it expires at the end of the year.
Speculations are that FIFA is in talks with Qatar Airways as a potential successor to Emirates, the report added. (ANI)