EMBARGOED until 1600 GMT Austria quits CERN research projects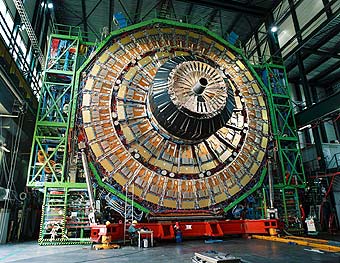 Vienna  - Austria has decided to quit the European Organization for Nuclear Research (CERN) which operates large-scale particle experiments in Switzerland, Science Minister Johannes Hahn announced Thursday.
The country is set to end its membership from 2011, as continued involvement would block significant funds needed for other multinational research projects, according to a document provided by the Science Ministry.
The ministry also argued that it was not getting enough out of CERN's activities: "The scientific output is indisputable, but the visibility of small states in experiments involving around 2,000 members is rather small," the document said.
Austria is one of CERN's 20 member countries and spends around 16 million euros (21 million dollars) annually on the organization, providing some 2 per cent of its budget.
CERN is operating the world's largest particle accelerator on the Swiss-French border, conducting experiments to recreate conditions just after the Big Bang, which most scientists accept as the origin of the universe.
The scientists at CERN hope to restart the accelerator in September, following a malfunction last year. (dpa)