Egypt court postpones Morsi's trial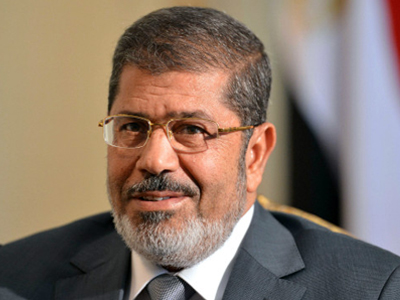 Cairo, March 6 : The Cairo Criminal Court Thursday suspended the trial of ousted president Mohamed Morsi over charges of inciting the killing of protestors, media reported.
The defence also demanded that the court dissolve the judges' panel, saying the current panel was biased, Xinhua reported citing Nile TV.
Morsi's trials over espionage and jailbreak were also suspended for the same reason.
Morsi and 14 other defendants are accused of inciting violence and ordering the killing of protestors outside the presidential palace in December 2012. The protest was against a controversial constitutional declaration ordered by Morsi allegedly giving him absolute power. At least eight people were killed during the clashes.
In the jailbreak trial, Morsi has been charged with breaking out of jail with the assistance of domestic and foreign forces during the Jan 25 uprising in 2011 that ousted his predecessor Hosni Mubarak.
He is also accused of spying for foreign groups, including the Palestinian Hamas movement, to support terrorism in Egypt.
Morsi faces a fourth trial for insulting the judiciary, but the date is not yet fixed for the trial. (IANS)