Economic System To Witness Mild Recovery This Fiscal, Says Central Bank
Submitted by Harish Dhawan on Sat, 05/12/2012 - 18:13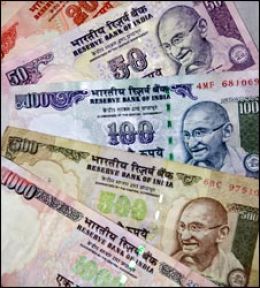 Unfazed by 3.5% fall in industrial output during the month of March, the Central Bank (RBI) today oozed out assurance that the existing financial will witness mild revival in the economic growth.
RBI Deputy Governor Subir Gokarn stated, "Our outlook for the year 2012-13 is for a mild recovery in growth."
The central banking institution in its twelve-monthly monetary plan statement had anticipated an economic increase of 7.5% during the current financial. This would be over 6.9% approximated in 2011-12 fiscal.
Chewing over investment shortfall, industrial production declined 3.5% in the month of March, for the first time in five months. The factory yield, as assessed by IIP for March, 2012, compares with a striking 9.4% increase a year ago.
"We expect some bottoming out of this process (slowdown) over the course of the year. We have to live with the possibility that global slowdown determined by the oil prices, capital flows and demand conditions will remain challenging for time to come. However, the good news is domestic growth is balancing and stabilising," Gokarn said.
Gokarn also stated that that the increasing oil rates are a reason of worry and steps should be taken to cut subsidies.
Crude oil rates have been going up owing to geo-political reasons, comprising the Iran situation. The rates hit a peak of $ 125 per barrel in March although it has receded around $113 per barrel now.
Showing worry about food inflation, particularly the price increase in protein-based goods, which is "showing signals of rising", Gokarn said it was vital to intensify supply of these items.
To a question on whether the volatility of Indian currency would carry on, Gokarn stated, "We are trying to curb it and we are using the instruments that we think are appropriate in any given situation to curb it and we will continue to do that."