ECB plans new 20-over competition with Indian sponsorship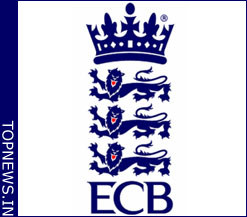 London, Apr. 19 : The England and Wales Cricket Board is hoping to tap into the lucrative Indian Twenty20 boom.
A Telegraph report says that interest is growing in the ECB''s plans for a new 20-over competition, now known as the P20.
A potential sponsor has been found in Kingfisher, owned by billionaire businessman Vijay Mallya - who also owns the Bangalore Royal Challengers in the IPL.
Indian regulations prohibit the advertising of alcohol, except through shirt sponsorship at sporting events. But the possibility of a tournament staged in England might help circumvent those rules.
The ECB also believes that it has found a suitable broadcaster, possibly Zee TV, who would at least be interested in televising the first division of the P20.
However, it still remains to secure the involvement of the Indian players who would make such a deal viable.
"Clearly we need some Indian involvement in the games," said Nigel Hilliard, the Essex chairman, who is coordinating the development of P20, "but that''s not insurmountable, and overall things are looking more optimistic than they were three months ago.
The plan is for the P20 to take place in June, and feature two divisions of nine teams, whose composition will be decided by the final standings in this year''s Twenty20 Cup.
The old 20-over competition will be moved to August. Hilliard''s proposals will go in front of the ECB executive board on April 29. (ANI)