Dubai International Airport opens new 'concourse A'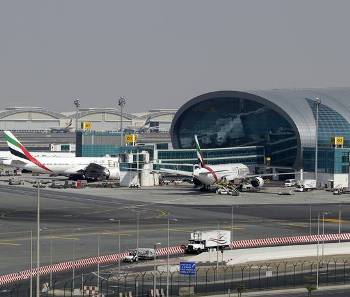 Dubai Airports of UAE has announced the successful completion of $3.2 billion Dubai International Airport concourse A, which is the first concourse specially built to handle Airbus A380aircrafts.
The new concourse A of the airport has 20 operational gates that are all capable of handling giant A380 aircrafts. The concourse has handled 2450 flights and more than 589,000 passengers since it was opened on 2 January,
2013. The opening of the concourse A has expanded the airport's overall passenger capacity from 60 to 75 million per year.
Dubai Airports CEO Paul Griffiths said, "The phase in of concourse A has resulted in the seamless introduction of world-class infrastructure that responds to the rapid growth of Emirates and caters to the needs of its discerning and truly global customer base. Concourse A is a vital element of our USD7.8 billion investment in the continued expansion of Dubai International which will see it become the world's busiest airport for international passenger traffic by the end of 2015."
The new concourse A, which will be exclusively for Emirates, has been opening in a phased manner since the beginning of the year. Concourse A is part of the Terminal 3 complex and it has 11 floors and a total built-up area of
528,000 m2.