DraftKings signs partnership deal with WWE ahead of Wrestlemania 37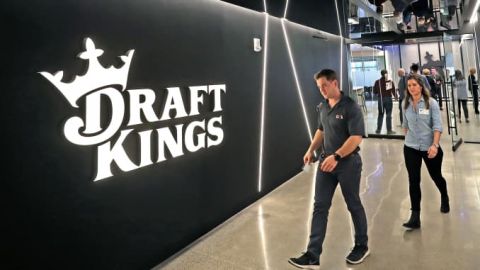 American daily fantasy sports (DFS) operator DraftKings has confirmed that it has signed a partnership deal with World Wrestling Entertainment Incorporated (WWE) that will make the fast-growing DFS operator official gaming partner of the widely-popular sports entertainment brand.
Ezra Kucharz, chief business officer of DraftKings, said the partnership deal would help in fuelling the engagement and drama of WWE's matchups and storylines, as spectators enjoy the second-screen experiences that the company's services provide.
In spite of the urge of wrestling fans to suspend their disbelief while watching a WWE match in the ring, professional wrestling is often scripted. A predetermined outcome makes it quite easy for an insider to manipulate a betting market. Generally, U.S. gaming regulators strictly forbids bets where outcomes are predetermined. Such a prohibition is necessary to guard against potential fraud and corruption. However, New Jersey permits betting on the Academy Awards.
Under the newly-signed deal, which is subject to regulatory approval, the name of DraftKings will be seen all over next month's Wrestlemania 37 as the company will enjoy in-game branding for all WWE pay-per-view events.
It is not the first time that a bookmaker is offering WWE as an event for betting as many operators are already doing it in Europe and some unregulated markets. But they take several precautionary steps, such as keeping betting limits small.
Many operators believe that offering odds on scripted events like wrestling can be worth the risk as such events attract a different sort of bettors. DraftKings's deal with WWE is expected to attract new bettors in the 18-34 demography.
In a recently published note, Morgan Stanley analyst Thomas Allen said, "In our opinion, DraftKings is clearly taking the strategy of finding the most ways to drive eyeballs to its product, and with WWE having 38B digital video views and 1.4B hours consumed across its social and digital media platforms in 2020. DraftKings has clearly found another powerful outlet."
Analysts are of the view that the partnership deal marked a significant step towards deepening DraftKings' engagement with WWE's passionate fans, while also providing the DFS giant with the opportunity to leverage the WWE brand's massive appeal and reach.
Founded in 2012 and headquartered in Boston, DraftKings allows users to bet on daily and weekly fantasy sports-related contests on individual player performances in five major American sports the MLB, the PGA, the NHL, the NFL, and the NBA, in addition to Premier League, NASCAR auto racing, Canadian Football League etc.