'Desperate' Kejriwal making false promises to people: Sheila Dikshit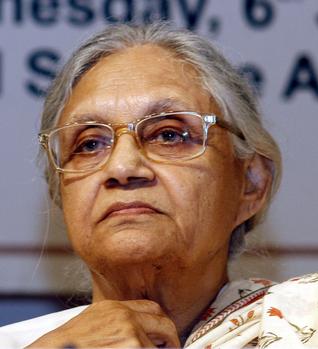 New Delhi, Feb 2 : Former Delhi chief minister and senior Congress leader Sheila Dikshit on Monday said that Aam Aadmi Party (AAP) chief Arvind Kejriwal is making false promises to the people of Delhi in desperation and added that he would do anything to gain votes.
"I think this is a sign of his desperation. He is very desperate. He has been very disappointed with himself that he gave away the chief ministership. So, in despair, he is saying I will do anything but give me the vote," said Dikshit.
The AAP has in its manifesto for the assembly polls made over 70 promises to the people of Delhi.
The party has promised to install over 10-15 lakh CCTV cameras for women security around the capital. They have also promised to build over two lakh public toilets and open 20 new colleges. In addition, they have promised a
50 percent reduction in power tariff, clean drinking water at affordable prices and a free Wi-Fi zone, among others.
Delhi has been under President's rule since February after the AAP chief quit as chief minister after being in power for 49 days. (ANI)