Congress will not benefit: Gadkari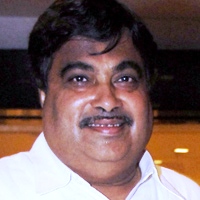 The BJP (Bharatiya Janata Party) President Mr. Nitin Gadkari has said that Congress is not going to get the benefit from the political impasse in Jharkhand. He has also informed the media that the party will decide further possible steps in Jharkhand. BJP will try its level best to keep Congress out of power in the state.
Mr. Gadkari has also said that the senior leaders of BJP had a discussion over the Jharkhand issue and the party will try to ensure that the Congress will not get any benefit from these circumstances. BJP will not let Congress divide small parties by imposing the power of money and muscle.
In a press conference, Mr. Gadkari has mentioned that he will visit Jharkhand on Friday and he will meet all the leaders and workers to resolve the political crisis. The reason behind such crisis is the voting of Shibu Soren, the Chief Minister and leader of Jharkhand Mukti Morcha (JMM) for the United Progressive Alliance (UPA) government in Lok Sabha on 27th April. Then BJP immediately declared to withdraw support from the ruling Government.