Clinton: No US conditions for democratic reform in Myanmar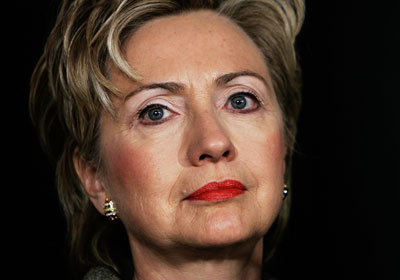 Singapore - United States Secretary of State Hillary Rodham Clinton said Wednesday the US would not impose any conditions on Myanmar's military junta to force democratic change, but its sanctions would remain in place until significant progress had been made.
"The US is committed to a process to try to encourage and support Burma's [Myanmar's] path to democracy," Clinton said after a ministerial meeting at a summit of the Asia-Pacific Economic Cooperation (APEC) in Singapore.
"We are not setting or dictating any conditions," she said, adding that "US sanctions will remain in place until we see meaningful process."
"There is a lot of work to do. We have no illusions that any of this will come easy or quick," Clinton said.
Washington sent two envoys to Myanmar last week and continues to call for the release of pro-democracy icon Aung San Suu Kyi, who has spent 14 of the past 20 years under house arrest.
The military junta, which has been ruling Myanmar since 1962, said it will hold a general election next year, but critics expect the elections to be neither free nor fair.
Clinton said all nations in the region should play their role in encouraging democratic reforms in Myanmar.
"Certainly China has the opportunity to play a positive role," Clinton said, adding that India as well as Thailand and the other members of the Association of South-East Asian Nations (ASEAN) should contribute to the efforts.
"We need a broad response by the nations in the region," she said. (dpa)