Chinese government arrests more than 11,500 people since February for illegal online gambling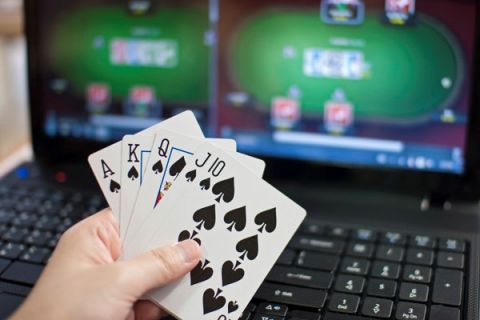 Thousands of people have been taken into custody by Chinese law enforcement agencies on suspicion of organizing illegal cross-border online gambling since the launch of a massive crackdown in February, the Chinese Ministry of Public Security has announced.
According to a newly released statement from the Chinese Ministry of Public Security, more than 11,500 people have been arrested for their involvement in 257 cases of illegal cross-border gambling, which collectively accounted for in excess of $32.3 billion in bets. The information was published on the ministry's website and was repeated by the Asian manufacturing powerhouse's official state-owned press agency Xinhua.
Most of the arrested individuals were allegedly involved in support services for illegal offshore online gaming activities, which were exposed by law enforcement agencies in cities like Zhuhai and Shenzhen. It may be noted here that these two cities are situated in Guangdong Province, quite close to special administrative regions of Hong Kong and Macau. It is also worth-mentioning here that gambling is legal in Macau, but not in mainland China.
Announcing the arrests, the Chinese Ministry of Public Security urged "those who organize and participate in cross-border gambling to stop their illegal and criminal activities immediately and turn themselves in voluntarily."
A massive portion of such illegal operations are based in China but licensed in the Philippines, where authorities have turned a blind eye to the controversial activity. The Philippines, over the past few years, has emerged as a major online gambling hub. The so-called Philippine Offshore Gaming Operators or POGOs have flourished, attracting Chinese nationals. Many Chinese nationals work in the virtual casinos to lure players back in mainland China where gambling is illegal. POGOs allow Chinese people to place bets through their mobile devices, and a recent report suggested that nearly 95 per cent of customers of virtual casinos in the Philippines are from China.
Chinese authorities have long been trying to pressurize the Philippines to curb the illegal activity, but their repeated complaints and pressurizing tactics have largely been ignored by President Rodrigo Duterte-led government in Manila.
Gambling in any form is totally banned in mainland China, except the state-owned lotteries, such as the Welfare Lottery. The Chinese government's objection to online gambling seems to be ideological but it is also based on practical economic concerns as it massive capital outflows putting strain on the national currency yuan.