China restricts access to diplomatic archives over documents showing Senkakus as part of Japan
Submitted by Pankaj Mathur on Fri, 02/01/2013 - 18:08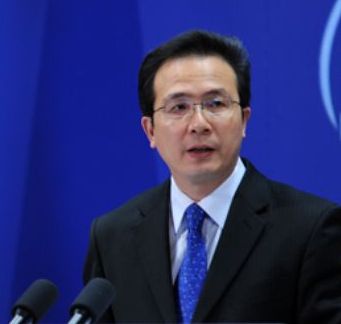 Tokyo, Feb 1 : China has limited access to diplomatic documents at the Foreign Ministry's archives since early January, because a 1950 government paper describes the Senkaku Islands as part of Japanese territory, sources have said.
Chinese Foreign Ministry spokesman Hong Lei, however, said that access to the documents has been denied as the facility is `in the process of upgrading its computer system for technical reasons'.
According to the Japan Times, but Chinese researchers suspect the restriction may have been triggered by media reports in December that a government draft document written in 1950 describes the disputed Senkakus as part of Japan, and that Beijing may be scrutinizing documents stored at the archives.
The ministry's archives are open as usual but public access has been limited to a handful of papers since early January.
A recent search for documents related to Japan on a computer for visitors turned up only 27 documents listed as accessible.
The archives opened in 2004 to allow public access to diplomatic documents between 1949 - when the People's Republic of China was established - and 1965.
Jiji Press obtained a copy of the 1950 document showing that China used to view the Japan-controlled Senkakus as part of the Ryukyu Islands, or modern-day Okinawa Prefecture.
This contradicts the Chinese government's current position that the island group belongs to China because it is part of Taiwan, to which Beijing also lays claim.
The document reportedly used Japanese names, including Senkaku, to refer to the islands, the report added. (ANI)