China exports plunge 22.6% in April; investments increase in January-April period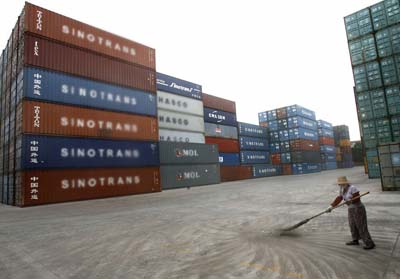 Casting a shadow of doubt on the recovery prospects in China, the steeper-than-expected plunge in the country's exports during April has somewhat eclipsed the country's strength in capital spending.
According to the government of the world's third-largest economy, the country's year-on-year April exports fell by 22.6 percent to $91.9 billion – the figures were not only more than the 17.1 percent drop reported in March, but also surpassed the economists' expectations of an 18 percent drop.
However, though exports of heavy machinery and other industrial equipment reported a further fall; exports of clothing, shoes, plastics and other labor-intensive consumer goods showed an increase, thereby giving a glimpse of some recovery in demand.
Taking cue from the 17 percent fall in orders at the trade show in Guangdong, southern China, Jing Ulrich - Chairwoman for China equities at J.P.Morgan – said: "Operating conditions for Chinese exporters will remain challenging for some time."
Meanwhile, in the investments sector, China's investments in factories and property development showed a 30.5 percent increase, in the year-on-year January-April period, to 3.71 trillion yuan, resulting from a series of bank loans for government stimulus projects.
The National Statistics Bureau reported that the growth rate in the April turned to be 1.9 percentage points higher than that in the January-March period.