Chile and Argentina to pool resources to form a joint force for rapid response to humanitarian crises
Submitted by Ashok Rao on Tue, 04/27/2010 - 15:48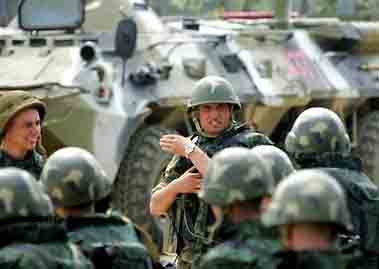 According to the official reports, Chile and Argentina will pool resources to form a joint military force for rapid response to humanitarian crises and peacekeeping missions in Latin America.
Officials said that the combined rapid response force, to be called Southern Cross, will be drawn from the armed forces of both countries and will comprise initially about 1,000 troops. The force will be ready for deployment before the end of the year.
The announcement of the joint force appeared to be symbolic, an expression of solidarity, as it wasn't immediately clear whether such a force could be deployed and under what mandate, analysts have said.
A joint statement issued after the talks indicated the accord would cover Chile for shipbuilding contracts it is struggling to complete because of extensive damage to its shipyards in the Feb. 27 earthquake.
It was further noted that a joint production deal means shipyards in Argentina could be sharing the work while Chile rebuilds its facilities.
It had been reported that the magnitude-8.8 temblor wrecked Chilean shipyards and other infrastructure. Money set aside for economic development and poverty-reduction programs, announced by President Sebastian Pinera as part of his election campaign last year, is being channeled instead into vast reconstruction programs.
Chilean reconstruction needs have opened major business opportunities for Argentine companies but the agreement signed Friday aims to cement closer military ties between the two countries and forge long-term links between the defense industries, the report further said.
Aviation, including design and joint manufacture of aircraft is another field the two countries explored when Chilean Defense Minister Jaime Ravinet visited his Argentine counterpart Nilda Garre in the capital. (With Inputs from Agencies)
Technology Sector