Cement Stocks On Firm Ground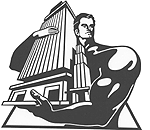 Four cement majors climbed from 0.69% to 4.87% on reports that cement firms were boosting prices by Rs 3-Rs 5 per 50 kilogram bag across India effective today.
Ambuja Cements gained 3.90% to Rs 129.25, ACC 4.87% to Rs 984, Grasim Industries 0.69% to Rs 2723, and UltraTech Cement 3.47% to Rs 914.95. In addition to price increase, ACC's strong dispatches in June 2007 just gone by aided the rally.
Cement stock soared late last month after Finance Minister P Chidambaram cleared up that there is no freeze and government control on cement rating.
Astonishingly, the monsoon season, which hinders the development of cement companies, failed to weaken monthly sales of cement companies. In June 2007, ACC's cement dispatches were 17 lakh tonnes, up 9.67% from 15.5 lakh tonnes in the corresponding period of the last fiscal. It made 17 lakh tonnes of cement as against 15.3 lakh tonnes last year, a rise of 11%.
Just a few months ago, the cement industry had settled with the government that producers will not raise prices for a year to battle inflation.
The Union Budget 2007-08 brought out a differential excise duty on cement based on retail price. But taking advantage of the demand-supply scenario, cement companies had increased cement prices by Rs 10-12 per 50-kg bag on 1 March 2007.