Buy Reliance Infrastructure With Stop Loss Of Rs 620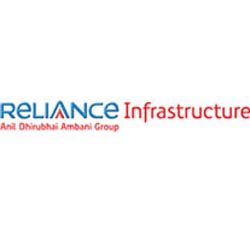 Technical analyst Rakesh Gandhi of LKP Shares is bullish on Reliance Infrastructure Limited and has maintained 'buy' rating on the stock to attain a target of Rs 728.
Mr. Gandhi said that the stock can be purchased on dips with a stop loss of Rs 620.
Today, the stock of the company opened at Rs 660 on the Bombay Stock Exchange (BSE).
The share price has seen a 52-week high of Rs 1225 and a low of Rs 555.15 on BSE.
Current EPS & P/E ratio stood at 31.17 and 20.78 respectively.
Reliance Infrastructure Ltd has declared that it has bagged the authority to set up the country's largest gas-based power facility, thus assisting the infrastructure company's EPC biz to come forward as the third biggest player after Larsen and Toubro (L&T) and Bharat Heavy Electricals Ltd (Bhel).
The Anil Ambani-held firm anticipates to finish the Rs 7,200 crore 2,400 mw gas-based power venture at Samalkot in the state of Andhra Pradesh for its sister firm Reliance Power by year end.
Mr. Lalit Jalan, CEO and wholetime director of Rel Infra stated, "This project is in the gas-rich belt in East Godavari district in Andhra Pradesh and we expect to complete it by the end of 2011."
With the deal, Rel Infra's total EPC order book hit Rs 30,700 crore, aiding it close ranks with the second biggest player, administration-owned Bhel that holds an EPC order book of Rs 46,000 crore.