Buy Praj Industries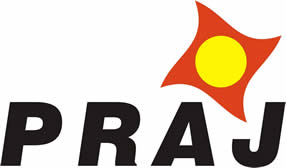 Technical analyst, Rajat K Bose has recommended that Praj Industries stock is looking strong for intraday trading today.
He also suggested that the interested investors can buy the stock with a stop loss below Rs 204 for targets of Rs 218 and Rs 223
The CMP is Rs 217.85, up 3.6 percent on BSE. On NSE, it has gained around 3.1% up till now. Investors need not to worry if the stock price falls because it is a good stock for intraday trading and it has already proven its brilliancy in day trading movements.
Last month, it has commissioned UK's first bioethanol plant for British Sugar at Wissington, Norfolk.
The plant will make 70 million litres fuel grade ethanol from beet sugar syrup. British Sugar is part of the Associated British Foods (ABF). ABF recently entered into an agreement with BP and DuPont to build a wheat-based biofuel plant in the UK. ABF will hold 45% of the joint venture.
Praj Technology is selected for the project while its partner Aker Kvaerner is currently carrying out Frond End Engineering & Design (FEED) assignment for this project. The Renewable Transport Fuel Obligation (RTFO) is due to become the UK`s primary mechanism to develop a market for transporting biofuels and delivering the objectives of the Biofuel Directive.
The RTFO will require suppliers to ensure that a proportion of the road fuel they supply in the UK comes from renewable sources. The UK government is due to introduce the RTFO in April 2008. This will also require suppliers to report against environmental and sustainability measures such as reduction in emissions of GHG.