Buy Larsen and Toubro
Submitted by Neeta Aurora on Fri, 04/15/2011 - 17:17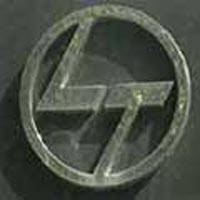 Technical analyst Anu Jain has maintained 'hold' rating on Larsen and Toubro Limited (L&T) stock for 7-8% upside from existing levels if it holds on to Rs 1674.
The stock of the company, on April 13, closed at Rs 1717.60 on the Bombay Stock Exchange (BSE).
The share price has seen a 52-week high of Rs 2212 and a low of Rs1484.70 on BSE.
Current EPS & P/E ratio stood at 57.63 and 29.95 respectively.
Larsen and Toubro is making attempts to sell electricals and electronics biz.
The directors of the company have given nod to the sale of electricals biz.
Global players including Schindler and Muller are in the battle to get hold of the biz.
Recently, L&T stated that they are projecting revenues of Rs 4500 crore in the existing fiscal from its electrical and automation biz.
The company's board has sanctioned the elevation of Mr. S. N. Subrahmanyan as a Whole-time Director, w. e. f July 1, 2011.
At present, Mr. Subrahmanyan is Senior. Vice President and Head - Buildings & Factories and Infrastructure Independent Companies.