Buy HDFC With Target Of Rs 715
Submitted by Neeta Aurora on Thu, 12/02/2010 - 17:19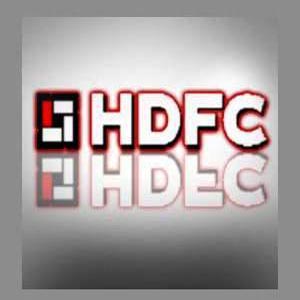 Technical analyst Nishant Jain of Tradeswift Broking has maintained 'buy' rating on Housing Development Finance Corporation Limited (HDFC) with a 1-2 day target of Rs 715.
According to analyst, the investors can buy the stock with a stop loss of Rs 690.
The stock of the company, on December 01, closed at Rs 698.60 on the Bombay Stock Exchange (BSE).
The share price has seen a 52-week high of Rs 780.05 and a low of Rs 466 on BSE.
Current EPS & P/E ratio stood at 21.23 and 33.17 respectively.
Housing Development Finance Corporation (HDFC) posted a good growth for the three month period ended September 2010.
During the July-September quarter, the company's profit grew by 21.63% to Rs 8.08 billion as against Rs 6.64 billion in the corresponding quarter of 2009.
For the period under review, income from operations increased 4.42% to Rs 29.07 billion.
The country's biggest housing mortgage lender recorded an increase of 4.21% in its total income, which stood at Rs 29.70 billion as against the prior year period.
As at September 2010, the loan book remained at Rs 1,062.87 billion as compared to Rs 895.19 billion in the same period of 2009.