Buy Godawari Power And Ispat Ltd With Target Of Rs 270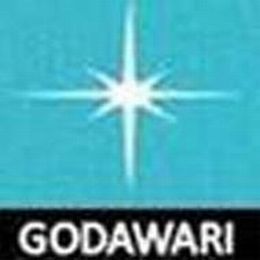 Operational benefits led by pellets; Valuation attractive In Q4FY11, Godawari Power's (GPIL) standalone revenue grew 40% YoY to Rs3.3bn despite subdued power performance, mainly on up 40% YoY steel sales growth, led by higher iron ore and pellet output. EBITDA grew 56% YoY to Rs724mn; OPM expanded 230bps to 22%. PAT grew 37% YoY to Rs310mn despite higher interest cost and effective tax rate.
Improved iron ore and pellet performance: Iron ore output grew 6% YoY to 212kt, while pellet output and sales at 134kt (89% CU) and 50kt grew 177% and 485% YoY respectively. DRI output reached all-time high at 89kt (72% CU). Total steel sales volume increased by 40% YoY to 155kt.
Power sales remain subdued: Merchant power sales declined 39% YoY to 22mn units on lower tariff (Rs2.5/unit). Blended cost of power generation increased to Rs1.8/unit due to higher coal cost.
GPIL's 75% subsidiary Ardent Steel operations stabalise - Benefits to accrue in FY12 Ardent Steel with a pellet capacity of 0.6mnt at Orissa, produced ~55kt of pellets and generated revenues of Rs431mn in Q4FY11. The company's plant is currently operating at a run rate of 1200-1300tpd. Going forward with stabalisation of operations we expect Ardent Steel to generate 360kt and 420kt of pellets and Rs728mn and Rs771mn of operating profit in FY12E and FY13E respectively. Amalgamation update: Merged group companies RR Ispat and Hira Industries, with ~13% equity dilution; Listed group company Hira Ferro Alloys became 51.2% subsidiary
Growth projects: GPIL is setting up a 50MW solar power plant under its 100% sub. Godawari Green Energy Ltd. at an investment of Rs8bn under JNNSM. Further, the company has announced
1.2mntpa pellet plant at a capex of Rs3.5bn.