Buy Blue Dart With Target Of Rs 1500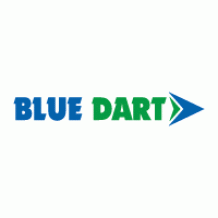 Technical analyst Rajesh Agarwal is bullish on Blue Dart Express Limited and has maintained 'buy' rating on the stock with a target of Rs 1500.
The analyst said that the said target can be achieved in a period of six months.
Today, the stock of the company opened at Rs 1350 on the Bombay Stock Exchange (BSE).
The share price has seen a 52-week high of Rs 1336.20 and a low of Rs 669 on BSE.
Current EPS & P/E ratio stood at 39.78 and 35.99 respectively.
Blue Dart Express Ltd. (BDE), an Indian courier firm, which is controlled by DHL Worldwide Express, surged on conjecture that the parent may purchase the remaining holding stake of the company it doesn't possess
"We're hearing that DHL may announce a delisting plan for Blue Dart," Hardik Chheda, a dealer on NSE stated.
The reports said that DHL Express Singapore Pte holds around 81%.
Blue Dart Express registered a steady increase in its standalone net profit for Oct-Dec 2010 period.
During the period under review, the company's profit grew by 13.59% to Rs 239.90 million as against Rs 211.20 million in the corresponding period of 2009.
The company net sales surged 25.82% to Rs 3,188.80 million.