Buy Bajaj Hindusthan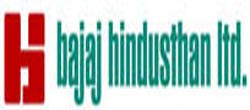 Stock analysts have maintained 'Buy' rating on Bajaj Hindustan Ltd stock to achieve an intra-day target of Rs 83 on Monday.
According to them, interested day traders can buy the stock above Rs 77 with a stop loss below Rs 74.50.
Shares of the company, on Friday (April 24), closed at Rs 75 on the Bombay Stock Exchange (BSE). The share price has seen a 52-week high of Rs 250.75 and a low of Rs 38.25 on BSE.
So buy it, it will prove that it's definitely a strategic stock.
On April 23, Rahul Mohindar of Viratechindia said, "Bajaj Hindusthan is a good midcap pick at these levels. There is every possible thing that it may go past Rs 100 as well. So even at these levels it looks an interesting buy on a momentum point of view, Rs 65 is a very good support that the stock has built for itself now. The only key criteria on this stock is to really get past the recent highs that is has made; it could just double top so that's the only risk that we are running, so Rs 75 is a level, past which we could be in a safe zone."
Bajaj Hindusthan has posted a phenomenal growth in its standalone net profit for the three month period ended March 2009.
During the period under review, the company profit surged 89.15% to Rs 813.90 million as against Rs 430.30 million in the same quarter previous year.
Net sales during the period went up by 5.23% to Rs 5,159.30 million, whereas total income increased 3.18% to Rs 5,159.30 million.
The company has registered earnings of Rs 5.76 per share during the quarter, registering 89.47% growth over previous year period.
The company's operating margin during the quarter surged 45.76% as against 19.90% during the previous year period. Interest cost increased 5.14 times to Rs 625.40 million while depreciation cost rose 18.39% to Rs 547.20 million over previous year period.
Bajaj Hindustan also announced that it has re-appointed Shishir Bajaj as the managing director of the company effective from July 1, 2008, for a further period of five years.
Shareholders of the company have approved a special resolution entailing the re-appointment of Shishir Bajaj as the MD of the company for a further period of five years with effect from July 1, 2008, the company said in a filing to the Bombay Stock Exchange.