Budget Session of Parliament begins today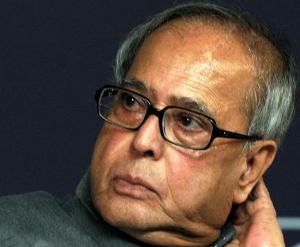 New Delhi, Feb 21 : The Budget Session starts today with President Pranab Mukherjee''s first address to the joint sitting of the Lok Sabha and the Rajya Sabha.
President Mukherjee will address both Houses of Parliament assembled together at 11 a. m. in the Central Hall.
The Budget (Railways) for 2013-2014 will be presented to the Lok Sabha on February 26 immediately after Question Hour. The Economic Survey of India will be laid in the Parliament on February 27. The Budget
(General) for 2013 - 2014 will be presented at 11.00 a. m. on February 28.
To finalise the government business for the 2013Budget Session, Parliamentary Affairs and Urban Development Minister Kamal Nath took a meeting with Secretaries/senior officers of various Ministries/Departments on February 15. The Minister of State in the Ministry of Parliamentary Affairs co-chaired the meeting.
During the meeting, 71 items [55 Bills, 13 Financial items and 03 Non-legislative items] were identified for 2013 Budget Session.
The Prime Minister, Dr. Manmohan Singh, earlier on Wednesday called for a productive, constructive debate in the upcoming Budget Session leading to agreed solutions to many national problems that the country faces.
"This session of Parliament is going to transact the important financial business before the House and it is our sincere hope that we will have a productive, constructive debate leading to agreed solutions to many national problems that our country faces. I have said this before and I repeat it again Parliament is a forum for discussions, for dialogue and all parties have an obligation to ensure that Parliament runs smoothly," Dr. Singh told media after an all-party meeting called by Lok Sabha Speaker Meira Kumar.
"I am hopeful and I am confident that this session is going to be a fruitful session. This is the session as I said, which is going to deal with the financial business. And our country faces many economic challenges and it is my sincere hope that all political parties will join hands to find productive, constructive solution to the formidable challenges facing our nation," he added.
The Lok Sabha Speaker had convened the all-party meeting to ensure smooth functioning of the Budget Session of Parliament.
The three-month-long session is expected to be tumultuous with the Bharatiya Janata Party (BJP)-led opposition all set to attack the government on a number of issues, including the VVIP chopper deal and Union Home Minister Sushil Kumar Shinde''s ''saffron terror'' remark.
The BJP has criticised the government for speaking in different tunes over the need to cancel the copter deal.
The Home Minister''s remark wherein he has accused the BJP and the RSS of running training camps has not gone well with the opposition.
Shinde, however, yesterday expressed regret over his Hindu terror remark, saying he did not wish to link any organisation or religious group with terror.
The Home Minister said that his statement at Congress Chintan Shivir in Jaipur has created a misunderstanding that he was linking terrorism to a particular religion and was accusing certain organisations of being involved in organising terror camps. (ANI)