Broad apologises for England 'minimum wage' tweet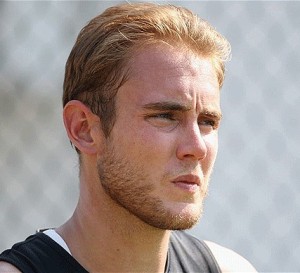 London, Jan 28 - England Twenty20 cricket team captain Stuart Broad has apologised for his British 'minimum wage' post on Twitter.
The right-arm fast-medium bowler had tweeted that he has heard if one earns minimum wage in England they are in the top 10 percent earners in the world, adding '#stay #humble' to his tweet.
Broad, who is in Australia on England duty, deleted the message after angry replies from some Twitter users and then posted his apologies on the social networking site, the BBC reported.
Broad posted that he meant no offence and added that he is sorry if any offence was taken. He also posted that the hashtag was aimed at him.
Broad, who is due to face India in the tri-series in Sydney on Friday, posted in another tweet that he is clarifying his earlier tweet that he merely wanted to emphasise his amazement at just how big the world is.
Since October 2014, the UK minimum wage has been 6.50 pounds an hour for adults aged 21 and over, and 5.13 pounds for those aged 18 to 20, the report added. (ANI)