BRO begins snow clearance on Leh-Manali Highway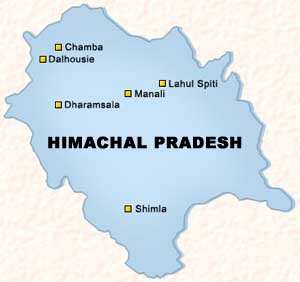 Manali, Mar 2 : The Border Road Organization (BRO) on Monday has begun to clear the snow on the Leh-Manali Highway.
The 475-kilometer highway connecting Manali to Leh, was closed during the winter due to snowfall at the Rohtang Pass and Baralacha Pass in Lahaul-Spiti.
Three teams, armed with the latest snow-clearing machinery and bulldozers, have started clearing the snow at three different places.
"This road is very important as it is connected to Leh. This road is very important for the tourists and the locals of the Lahaul Spiti Valley. The smoothness of this road is very necessary," said Surender Kumar Doon, Commander 38, Border Road Task Force.
This year BRO officials have planned to open the road by mid-April.
There are only two roads leading to the landlocked Ladakh region- the Srinagar-Leh Highway, which runs close to Indo-Pakistan border and the Manali-Leh Highway.
(ANI)