Breast cancer spread may be detected by body MRI
Submitted by Piyush Diwan on Sun, 05/09/2010 - 04:28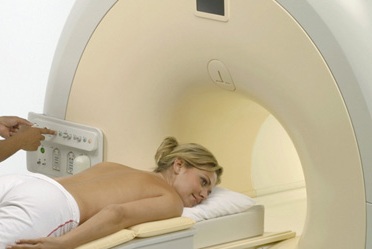 It has been reported that whole body magnetic resonance imaging may detect the spread of breast cancer to the bones.
According to the reports, researchers at Deenanath Mangeshkar Hospital and Research Center in Pune, India, conducted a study and concluded whole body scans using MRIs was an effective tool to detect the spread of metastatic breast cancer.
The researchers noted MRI had the advantage, unlike other procedures commonly used, of not emitting radiation.
Lead author Dr. Joshita Singh said in a statement, "Of the 99 patients, MRI accurately revealed that 47 patients were positive for metastases while 52 were negative. Of those patients who were positive for metastases, whole body MRI frequently detected bone metastases earlier when the patient was still asymptomatic."
Singh and colleagues highly recommended whole body MRI as the imaging modality of choice for the detection of metastases in patients with breast cancer. (With Inputs from Agencies)