BMW developing cars that can be parked using smartwatches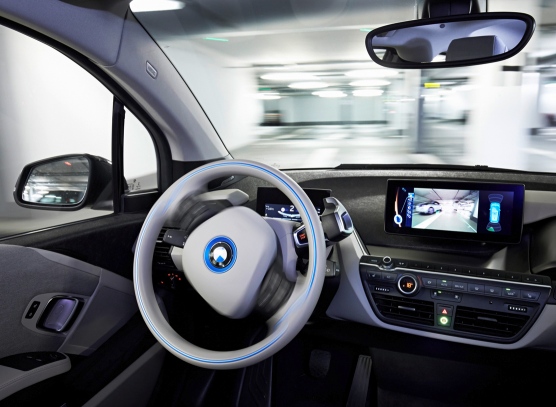 Washington, Dec 17 : Luxury automobile maker BMW is reportedly working on a technology that will allow drivers to park their cars using a smartwatch.
According to The Verge, BMW will be showing off its recent advances in autonomous vehicle research, including the smartwatch-operable Remote Valet Parking Assistant at CES 2015.
The i3 research vehicle with four "advanced laser scanners," can spot and avoid any sudden obstructions within an environment.
On detecting an obstruction, the i3's on-board assistance system automatically triggers brakes. (ANI)