Biocon Q1 Net Up 33%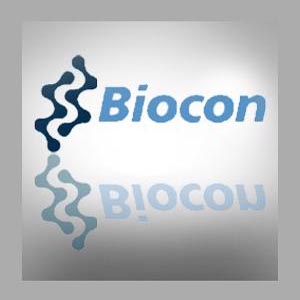 Biocon has recorded a net profit of Rs 77 crore for April-June quarter of this fiscal (20010-11), recording year-on-year (YoY) expansion of 33%as against Rs 58 crore in the same period of last year.
In a regulatory filing, the top biotechnology firm stated that its total income grew by 33%YoY to Rs 672 crore for the three month period ended June 2010 as against Rs 505 crore during the same period of 2009-10.
The company's EBITDA (earnings before interest, taxes, depreciation and amortization) at Rs. 141 crore grew 27 percent YoY from Rs. 111 crore year ago.
In a statement, Kiran Mazumdar-Shaw, Biocon Chairperson and Managing Director, said,"We have started this fiscal year on a very strong note. Our group profits and revenues have grown by 33 percent YoY respectively,"
Biocon has discovered bio-similars, immune-suppressants, research services and the growing markets as key growth drivers for the near term.
"We believe these growth drivers will delivery sustainable shareholder value over the coming years," Shaw added.
The company's bio-pharma biz recorded 37%YoY revenue increase during the quarter, showing superb growth in the company's core business, which comprises insulins, immuno-suppressants, satins and branded formulations.
The company also inked a long-term agreement with the US bio-pharma firm Optimer Pharmaceuticals Inc for the commercial manufacturing of active pharma ingredient OPT80 during the quarter. (With Inputs from Agencies)