Biocon posts over two-fold jump in Jan-Mar net profit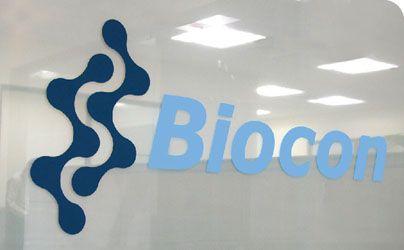 Biotechnology giant Biocon on Friday reported an impressive jump of more than two-fold in its consolidated net profit for the quarter through March 31, thanks to a steep jump in exceptional income.
Biocon announced that its consolidated net profit jumped to Rs 248.61 crore during the January to march quarter of 2013, as compared with Rs 97.80 crore in the same period of the previous year.
The company's consolidated net sales jumped from Rs 589.22 crore to Rs 630.12 crore; while consolidated net sales for the full fiscal year of 2012-13 jumped to Rs 2,427.60 crore, from Rs 2,049.03 crore in the previous financial year.
Insulin franchise of the company kept on gaining market share across India and emerging markets. The insulin franchise now accounts for over 10 per cent of company's entire sales.
Kiran Mazumdar-Shaw, chairman and managing director of Biocon, said, "The key contributors to growth this fiscal have been research services, branded formulations and our growing biosimilar business, led by generic insulins."
The company also announced its plans to extend its workforce by hiring as many as 1,000 people during the current financial year. In FY 2012-13, it hired 350 people.
For the last financial year, Biocon's board has recommended a final dividend of Rs 5 a share plus a special dividend of Rs 2.50 a share.