Bharti Airtel reports 72% decline in Q3 net profit
Submitted by Sumeet Kak on Sat, 02/02/2013 - 17:31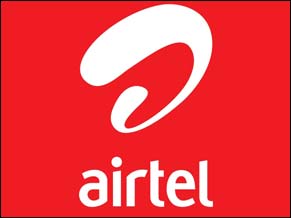 Bharti Airtel on Friday reported a whopping 72 per cent fall in net profit for the October to December quarter, mainly due to foreign exchange losses and higher financing costs.
The India's largest telecom company said its pocketed net profit of Rs 284 crore during the quarter ended December 31, against a net profit of Rs 1,011 crore in the corresponding period of the previous fiscal.
It was the 12th quarter a row in which the company suffered a fall in net profit. The company held forex fluctuation, high interest costs on loans and a higher taxable income because of the end of one-time tax benefits it used to get in Africa responsible for the sharp decline in its net profit.
Finance costs climbed 69 per cent to Rs 1,332 crore during the three months through December from the year-ago period. The company's income tax expense jumped 20 per cent.
Total revenues jumped 9.5 per cent to Rs 20,239 crore in the quarter under review, from Rs 18,477 crore in the corresponding period of last the previous year. But, Ebitda margin declined to 30.6 per cent, from 31.3 per cent in the previous quarter.
However, the telecom giant is optimistic that its domestic operations have started looking up, thanks to a rise in tariffs.
Commenting on the quarterly results, Executive Chairman Sunil Mittal said, "The worst seems to be getting over with corrections taking place in customer acquisition practices and tariffs."
Meanwhile, the company's international operations head Manoj Kohli has been elevated to the post of managing director, CEO-designate for its Indian operations Gopal Vittal has been named as joint managing director. Vittal will assume his new role after incumbent Sanjay Kapoor will step down at the end of this month.