Basant Agro acquires SSP Plant in MP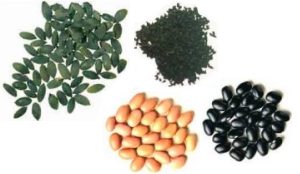 Mumbai based Basant Agro Tech India Limited has informed that the company has acquired the Single Super Phosphate fertilizer (SSP) plant in Madhya Pradesh having installed capacity of 75,000 TPA of SSP fertilizers and 50,000 TPA of NPK Mixture Fertilizers.
However, the total cost consideration for this acquisition remained undisclosed. The possession of the said plant was taken by Company Director Ashwin Bhartia.
With this acquisition, the total installed capacity of the company has gone up to 195,000 TPA of SSP fertilizers.
Basant Agro Tech (India) Limited manufactures and sells fertilizers in India. It offers various farm inputs comprising single super phosphate and NPK mixture granulated fertilizers. The company also develops and markets various hybrid seeds. In addition, it produces various open pollinated and inbred varieties of hybrid seeds.
Effective May 1, the government enhanced the subsidy on SSP fertilizers from Rs 1,125 per metric tonne to Rs 3,658 per metric tonne which is expected to benefit the company in coming quarters.