Bajaj Auto posts 'highest-ever' December sales; stock hits 52-week high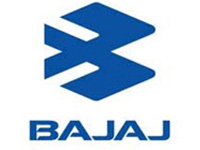 Pune-based Bajaj Auto Ltd. on Wednesday reported its `highest-ever' December sales, encouraging investors who sent the stock to a 52-week high of Rs 2215 a share.
In a statement to the Bombay Stock Exchange (BSE), Bajaj Auto said that sales of its motorcycle and commercial vehicles jumped 13 per cent and 9 per cent in December 2012, respectively, from the corresponding month of 2011. Consolidated sales and exports grew 13 per cent and 5 per cent, respectively, over the same period.
Normally, auto sales decrease in December as most purchasers postpone the purchase to coming calendar year. However, Bajaj Auto's aggressive marketing strategies said to have allowed the two-wheeler giant to buck the trend.
The stock, which was trading 2.9 per cent up at Rs 2198.65 a share at 02:10 pm, jumped to Rs 2201.95. It hit an intraday low of Rs 2137.65. On the BSE, the stock reached as high as Rs 2,214; while on the NSE, it hit a 52-week high of Rs 2215.
Saurabh Mukherjea, head of equities at Ambit Capital, said, "Bajaj Auto has had an outstanding couple of years and is already trading at fairly fully-priced multiples."
In the past three months, the company's good performance helped the stock gain 21.5 per cent. The strong correlation between the stock and Nifty and Sensex is expected to help the stock price rise further.