Audi to offer winter tires for most models
Submitted by Devang Murthy on Fri, 09/23/2011 - 11:50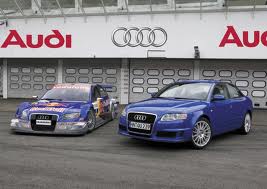 Premium German car maker, Audi is planning to launch a new tyre programme offering suitable winter tyres to its customers.
New winter tyres will now be available from Audi centres for most of the models offered by the company for £550 including charged for fitting and taxes in the UK. The Audi centres will also stock full wheel and tyre sets for 16 to 19- inch styles, from £792.
The winter tires, which retain their flexibility at temperatures below freezing, offer huge safety benefits when compared to other tires while driving in cold climate, according to experts.
Audi claims that the winter tires improve grip on snow-covered and icy roads by up to 60 per cent thus reducing the breaking distance by 20 per cent. "As the UK braces itself for the distinct possibility of another treacherous white winter, Audi drivers can take comfort in a range of factory-approved winter wheel and tyre options offering the best possible protection against the paralysing power of snow and ice," Audi said.