Ashwani Gujral: BUY Tata Motors, Hero MotoCorp, Kotak Mahindra Bank; Sell BPCL and Dr Reddy's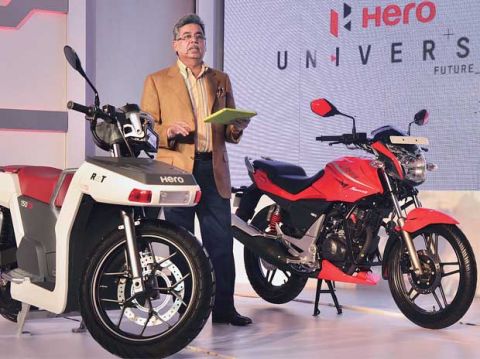 Market Expert Ashwani Gujral has suggested three BUY Calls and Two Sell Calls for the trading session. Indian markets are expected to open slightly lower as per the trading in SGX Nifty. US stock markets ended mixed on Monday as treasuries reopened. Dow Jones closed slightly lower compared to Friday's close while Nasdaq closed positive. West Texas Intermediate crude dipped 0.2% to $24.70 a barrel.Gold declined 0.8% to $1,701 an ounce.
The impact of job losses on the U.S. economy hasn't been clear yet. More than 33 million Americans have lost their jobs in the seven weeks since wide swaths of the U.S. economy shuttered to stem the outbreak. President Donald Trump is trying to convince Americans it's safe to return to work. Some of these jobs might not return ever and many temporary layoffs have not been reported in these job losses.
The markets have given mixed signals and Indian markets could trade in a narrow range. The markets opened strong yesterday but ended the day lower. Gujral has suggested Buy for Kotak Bank with a stop loss of Rs 1,210, target at Rs 1,140. Other two stocks on Gujral's BUY list for the day are from automobile sector. Traders can Buy Hero MotoCorp with a stop loss of Rs 2,060, target at Rs 2,140. Gujral has also suggested Buy for Tata Motors with a stop loss of Rs 82, target at Rs 94.
Gujral has suggested SELL call for oil major BPCL. Traders can Sell BPCL with a stop loss of Rs 320, target at Rs 305. As a contrarian call, Gujral suggests traders to sell pharmaceutical major Dr Reddy's. Traders can Sell Dr Reddy's with a stop loss of Rs 3,920, target at Rs 3,800.
TopNews will review call performance by the end of the trading session.