Asian Development Bank grants 1-million-dollar aid to China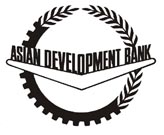 Manila  - The Asian Development Bank (ADB) said Tuesday it was extending a 1-million-dollar grant to China to support relief efforts after a devastating earthquake two weeks ago.
The Manila-based ADB said the technical assistance will fund the acquisition of essential equipment and supplies for basic services, and review the disaster management framework for the quake area.
The programme will also conduct a preliminary damage and needs assessment of the physical and social infrastructure.
"Subsequent reconstruction programmes and projects may require additional ADB-supported funding," the bank said.
The magnitude 8.0 earthquake struck south-western China on May 12, killing more than 62,000 people with almost 24,000 still missing.
Premier Wen Jiabao has expressed fears that the total number of dead could exceed 80,000.
The disaster also left around 5 million people homeless with at least 436,000 homes destroyed.
ADB lamented that the disaster has "exacerbated poverty and vulnerability" in Sichuan province, one of the areas where it has provided substantial support for development projects. (dpa)