Asian Development Bank funds energy-efficiency projects in China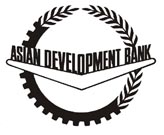 Manila  - The Asian Development Bank (ADB) said Thursday it has approved a 100-million-dollar multi-tranche loan to fund a pilot programme to bring energy-efficient technology to major power consumers in China's southern province of Guangdong.
The Manila-based ADB said the fund will be used by the provincial government of Guangdong to grant loans to industrial and commercial establishments to retrofit energy-intensive facilities with energy-efficient technology.
"Saving energy can be as simple as changing the type of lighting, using a more efficient motor or installing an energy-efficient air-conditioning system," said Siew Fing Wong, senior financial analysis specialist at ADB's East Asia Department.
"Taken separately, these initiatives yield small savings for a single energy consumer, however, taken together, they can save a community the equivalent of a large power plant," she added.
The ADB said it will also provide a grant of up to 800,000 dollars to improve the capability of China to pursue energy-efficiency projects.
The 100-million-dollar loan will be issued in two to four tranches, the bank said. Nine sub-projects will be covered by the first tranche of 35 million dollars.
"The group of projects is expected to yield annual energy savings of 188 gigawatt-hour, 62,190 tons less coal consumption yearly and 15 million dollars in annual savings for energy consumers," the ADB said.
The ADB said the project's full implementation will lower coal consumption by 175,813 tons every year and result in annual energy savings of 533 gigawatt-hour. End users will also benefit from an estimated 43 million dollars in savings in their electricity bills. (dpa)