Ashok Leyland announces organisational revamp
Submitted by Shalini Kakkad on Mon, 05/13/2013 - 18:39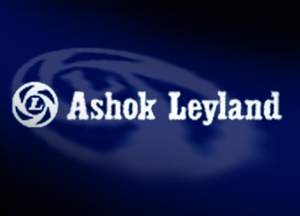 Ashok Leyland, India's second largest CV manufacturer, has announced its decision to revamp its organisational structure classified into three different units, viz. truck, bus and power solutions.
Vinod K Dasari, managing director of Ashok Leyland, said that the decision to classify the company into three divisions had been taken in a bid to improve customer experience and shareholder value.
Dasari also announced that each of the three planned divisions would have an independent head, but wouldn't be a separate strategic business division.
The commercial vehicle giant previously announced that it aimed to become one of the world's top ten truck- and five-bus manufacturers. Responding to a query about that, Dasari said, "We did have a five-year time-frame, but the markets have changed. For us, it is more of a goal. However, last year, we have become one of the top four bus-makers in the world."
Ashok Leyland has plans to introduce four major vehicles during this fiscal, including two cargo carriers - A Truck (8-15 tonnes capacity), Partner (5-6 tonnes capacity) and a 16-tonnes N Truck.
For the last fiscal, the commercial vehicle manufacturer reported a 4.3 per cent growth in North India, 4.3 per cent in the west, 0.7 per cent growth in the south and 4.8 per cent in the east.