AP Govt cancels Maytas bid for Hyderabad Metro Rail Project
Submitted by Neha Malik on Wed, 07/08/2009 - 04:17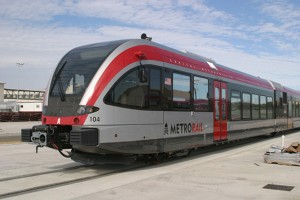 In a significant move, the Andhra Pradesh Government on Tuesday cancelled the Rs 12000 crore Hyderabad Metro rail project contract awarded to Maytas Infra, run by the family of former Satyam chairman of B Ramalinga Raju.
Confirming the development, Minister of Municipal Administration and Urban Development, Anam Rama Narayana Reddy, said: "For now the project is scrapped. A consortium led by Maytas Infrastructure which was awarded the contract is unable to start the project for various reasons. All agreements between Maytas and government now stand cancelled."
Reddy also made it clear that the government would not return Rs 71 crore that the company has paid to the government in phases.
The minister also informed that the government would come up with a detailed plan on the project on July 13.
Earlier, on Monday K Ramalingam, Chairman of Maytas Infra, met Chief Minister Y S Rajasekhara Reddy seeking further extension.
It may be here recalled that in August 2008, Ramalinga Raju, Satyam's Founder and Chairman - resigned from the company after confessing to country's biggest financial fraud of Rs 7,000 crore and disclosing massive financial irregularities.