Amla, Du Plessis reject chances of Johnson 'terrorising' Proteas in Tests
Technology Sector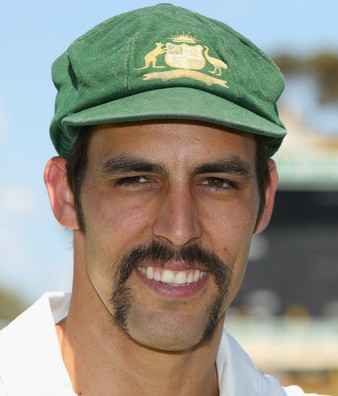 Sydney, Feb 11Â  : South African batsmen Hashim Amla and Faf du Plessis have said that Australian pace sensation Mitchell Johnson would not have the same effect on them as he did on a shocked England in the Ashes despite his turnaround from career-worst to career-best.
Johnson's low point came in a miserable 2009 Ashes campaign, followed by an unremarkable 2010-11 edition although the bowler that blasted England away, taking 37 wickets to be Man of the Series in the 2013-14 Ashes, was an unfamiliar and frightening 'beast' for the tourists.
However, News. com. au reports that South Africans best remember the early 2009 Johnson who was a confronting blend of broken bones, buckets of wickets and a maiden Test century with the bat and run-machine Amla said that his side is aware of what will be charging against them when the first Test starts on Wednesday in Centurion.
Although Australia feels that Johnson is an improved bowler on what South Africa has ever seen in person, Amla also said that there would not be any surprise factors in the series as they have played against the same bowling attack against Australia quite a few times over the past few years.
Agreeing with Johnson, Du Plessis said that they have played against Johnson before, even though he is fantastic bowler and is playing very well.
South Africa is yet to beat Australia in a Test series at home since the nation's readmission post-apartheid in 1994, the report added. (ANI)