Ahmadinejad not interested in meeting with Sarkozy
Submitted by topnews on Tue, 12/16/2008 - 20:00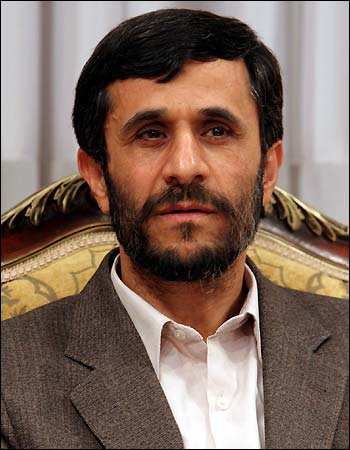 Tehran - Iranian President Mahmoud Ahmadinejad said Tuesday that he was not interested in meeting his French counterpart Nicolas Sarkozy.
"One of the European heads of states who tries to show off as world power and talk like Pharaohs recently said that he would not talk to and shake hands with someone who said that the Zionist regime (Israel) should be eliminated," Ahmadinejad said in a speech in Ahvaz, south-western Iran.
He was referring to Sarkozy's remarks that he would neither offer his hand to or share a table with him because of Ahmadinejad's antipathy toward Israel.
"I have never ever asked to talk to or shake hands with you and will never do so," Ahmadinejad said in the speech, carried by state media.
Calling Sarkozy "childish," he said Iran would never acknowledge Israel as a sovereign state.
He also said Iran would not retreat from its legitimate right to pursue nuclear technology.
Observers believe Sarkozy is gradually replacing outgoing US President George W Bush as political villain, and Tehran even warned of "serious consequences for bilateral relations."
Iran Foreign Minister Manouchehr Mottaki decided not to attend Sunday's conference on Afghanistan in Paris due to Sarkozy's remarks. (dpa)