With 9 Mln Customers, Dish TV Becomes Asia's largest DTH Company
Submitted by Shilpa Mahapatre on Wed, 11/17/2010 - 18:16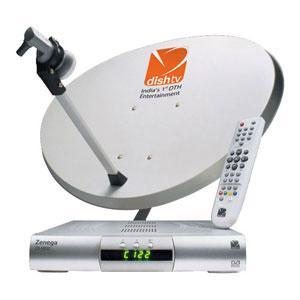 As per latest figures, more than 9 million subscribers in India are using direct-to-home (DTH) player called Dish TV.
The officials reported that around 1 million subscribers have joined the Dish TV within past three months.
With this large number of subscribers, Dish TV turned Asia's largest DTH Company in the Indian DTH market.
The officials are expecting that Dish TV will cross 10 million subscribers by the end of March 2011.
Dish TV MD Jawahar Goel said, "Dish TV is close to crossing the hump and all set to reap benefits of constant innovation and product differentiation at the packaging, servicing and distribution end".
The power of Dish TV is constantly increasing, and it is attracting more and more subscribers and has maintained the trust of the users in its products.
Around 355,000 subscribers were added in the DishTV list of users' during the festive season of October and November.
The CEO of DishTV said that they are surprised with the rate of growth.
Dish TV CEO RC Venkateish said that thay are looking forward to cricket heavy season as a great opportunity for them to add more subscribers.