7-Eleven buys Mobil fuel stations in Australia
Submitted by Rajvir Khanna on Sat, 05/29/2010 - 07:07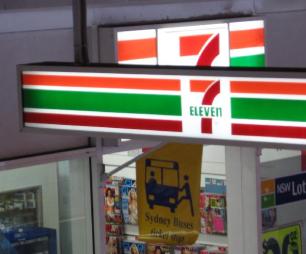 7-Eleven Stores Pty Ltd., the Australian division of 7-Eleven convenience store operator Seven & I, has agreed to buy retail fuels business from Exxon Mobil Corp. The amount of the deal was not disclosed by both the companies. This purchase will make 7-Eleven the largest independent fuel retailer in Australia.
According to the deal, 7-Eleven acquires 295 Mobil petrol stations from Mobil Oil Australia Pty Ltd. in Australia.
7-Eleven said that this deal would give it just under 10% market share of the retail fuel market in Australia. The company also said that it will become the third largest private company operating in Australia after completion of the deal.
"This deal with Mobil will build on 7-Eleven's position as the leader in the convenience retailing industry in Australia, taking the number of 7-Eleven stores from 400 to more than 650," said Russell Withers, chairman of 7-Eleven.
7-Eleven said that all Mobil petrol stations are expected to be re-branded as 7-Eleven stations by the end of 2011 with significant upgrades. The company also said that Mobil stores will continue to supply fuel.
The deal is expected to take several months for completion and not subject to approval from the ACCC, as 7-Eleven is an independent retailer. Earlier, Australian Competition and Consumer Commission blocked Caltex's offer to acquire Mobil's retail fuel business for $A300 million.