4 Dengue Cases Confirmed In AIIMS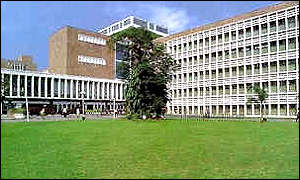 New Delhi: Dengue has affected All India Institute of Medical Sciences (AIIMS) once again with four students of the hospital campus presently going through treatment for suspected dengue.
The hospital authorities have confirmed that two doctors are already undergoing treatment at the hospital for mosquito-borne disease and two more were diagnosed with dengue on Saturday.
Shakti Gupta, AIIMS spokesman said, "A fourth-year student, Varun Sandhyal, was admitted to the institute's hospital on Friday and he is being treated for suspected dengue."
Mr. Gupta added that the patient was not living in the hospital campus and he contracted the infection from outside the building.
The AIIMS authorities are carrying on fogging operations and cleaning in the campus on a regular basis.
Dr. Bir Singh, head of the Disease Prevention and Outbreak Response Cell said, "Varun was admitted to the ICU, but his condition is quite stable now." Varun is suspected to have contracted the infection in Ghaziabad when he was visiting a relative there for 10 days
"Varun was admitted to the ICU, but his condition is quite stable now. Our campus is free of mosquitoes," Singh, a professor of community medicine, said.
In 2006, an MBBS student lost his life because of dengue fever and some others were also affected by it on the AIIMS campus.
The cases then drew unfavorable judgment from the community and raised grave worry over the hygiene level in the institution.
Emphasizing that AIIMS was not to be responsible for the current outburst, Singh said, "The situation has improved drastically in comparison to last year. Don't blame the institute for this."