Up to 300 boat migrants land on Sicily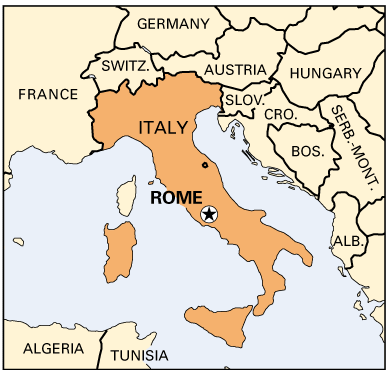 Rome - Up to 300 illegal immigrants have landed on the Italian island of Sicily on Saturday, local media reported.
Italian coast guard authorities guided the migrants' vessel into the harbour of Pozzallo, in the south of the island. Among the immigrants are thought to be more than 30 women and children.
The new arrival adds to the 340 migrants that landed on the Italian islet of Lampedusa, south of Sicily, on Thursday.
In Naples on Saturday, a demonstration of several thousand African immigrants took place, in protest at alleged racism and discrimination directed against them in Italy.
According to Italian government figures, a total of 36,900 would- be immigrants arrived in Italy by sea in 2008, a 75-per-cent increase over the previous year. Of these some 31,000 landed on Lampedusa.
Italian officials say they hope to see a decrease in such hazardous sea-journeys in May when an agreement between Rome and Tripoli involving stepped up patrols of Libya's coastline, comes into effect.
Earlier in April, over 230 would-be immigrants are feared to have drowned in a shipwreck off the coast of Libya. (dpa)