2G Swami confronts High Court command
Submitted by Ashok Rao on Sun, 09/26/2010 - 03:45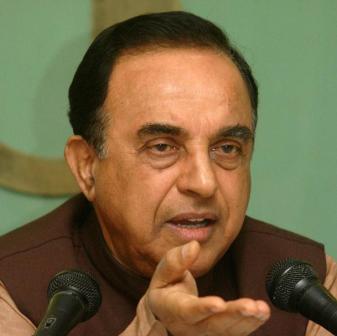 On Friday Subramanian Swamy, the Janata Party president stirred the Supreme Court contrary to a Delhi High Court order refusing his appeal for a guidance to the Prime Minister Manmohan Singh to endow him permit for put on trial Communications Minister A. Raja in the suspected Rs. 60,000-crore 2G spectrum dodge.
In his extraordinary leave appeal, Dr. Swamy expressed that it cropped up due to the letdown of the Prime Minister who until now as it is proposed to impeach for fraud any affiliate of the Union Council of Ministers, is to endow preceding permit to impeach Mr. Raja.
Just about two years had gone ever since he initially put on to the Prime Minister. Further the Comptroller and Auditor-General of India; the Central Vigilance Commissioner; and the Central Bureau of Investigation all have discovered that this is a prima facie issue of sleaze crafted out.
In spite of everything the Prime Minister rejected to make a decision on his application on the appeal that the matter is still under inquiry.
Dr. Swamy further added that the High Court had made a mistake in rejecting his petition.
Whether or not the permitting authority had guided a investigation by the CBI or any other considering agency and whether an inquiry is in advancement or not, it might not be permitted for the sanctioning power to turn down the sanction or not to take action on the application.